Demo version is for non-commercial use, study purpose and science research only. It contains restricted functionality.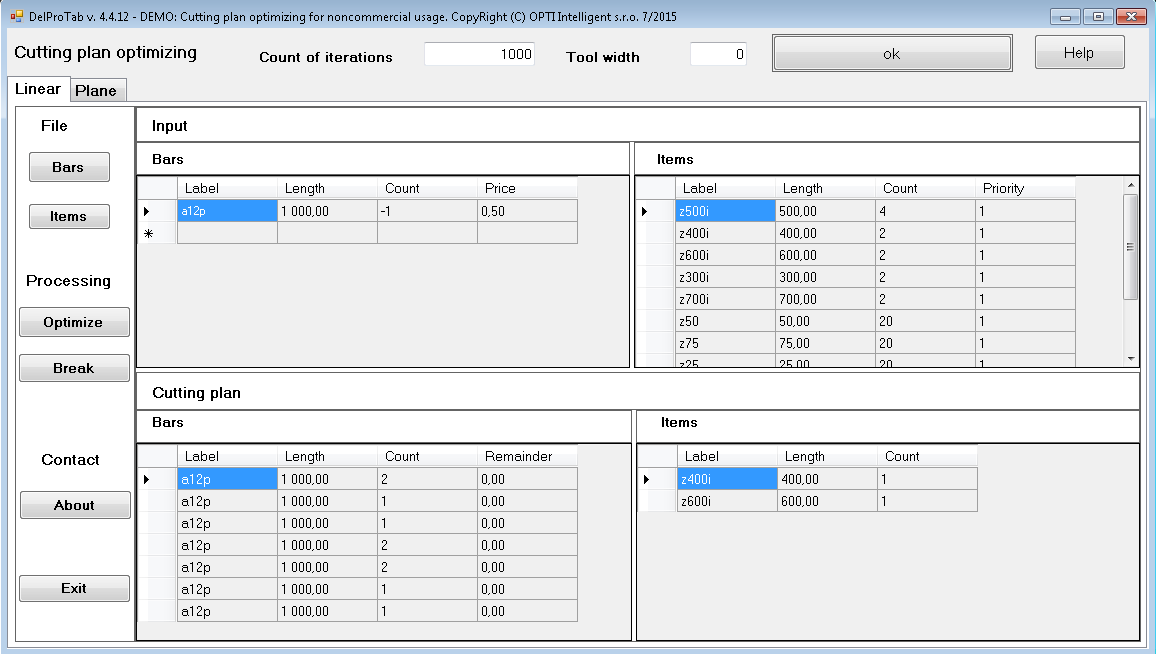 DelProTab DEMO (new version)
System DelProTab creates plans for cutting bars or planar material. The goal is to find plan which would produce minimum waste. System uses the modern theory of artificial intelligence in combination with heuristics which were improved during last years. The software is easy to use so an operator worker can use software flexible and can minimize loss.
Functions for printing and html file creation are added in the new version
---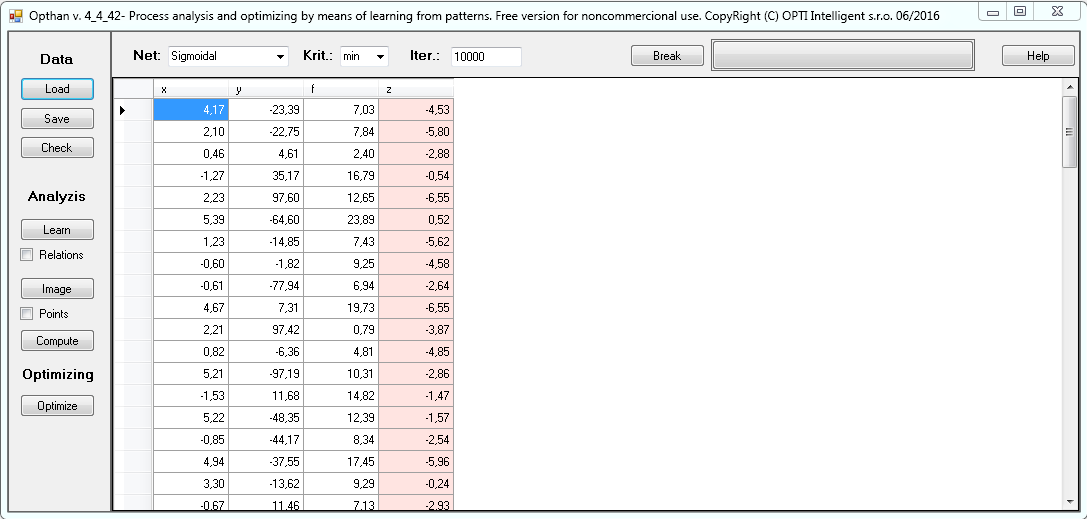 Opthan DEMO
The system Opthan is intended to provide common analysis and optimizing of processes. They use most modern methods of artificial intelligence theory in combination of original heuristic methods developed in course of authors' long-term research activity. The goal was to provide technologists an easy controllable tool for an evaluation of very large process data collection, for a discovery possible defects in these data and graphical display of the dependencies in this process and for proposing a combination of optional parameters in order to achieve the best economic effect.
---