New way for

optimization.

cost saving.

efficiency.
The goal of OPTI Intelligent, s. r. o. is to help production organizations to increase their competitiveness through the analysis and optimization of their production processes.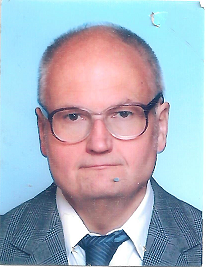 Research manager RNDr. Jaroslav Teda, Ph.D.
IT specialist with many years of experience
He developed software for control processes, operating systems, economic models and technical information systems
Since 2000, he has been developing analytical and optimization software systems with artificial intelligence.
The systems achieved high material savings and helped increase the quality of production.
He has published at seminars, including international and foreign ones, and in the journal Automatizace.
In addition to modern scientific knowledge, it also uses its own methods designed during the development of intelligent systems for practice.
Why to choose us?
Our goal is to increase the company's competitiveness
We supply software for analysis and optimization of business processes, production processes and production units
The benefit for the customer is high cost savings, increased production quality, shortened time.
Our know-how is based on many years of experience in the industry.
We create systems directly bespoke and to solve a specific problem.
We use modern theory of artificial intelligence as well as own methods developed during twenty years of practice.
Before concluding the contract, we will always find out, at our expense, how our software will benefit you.
An example of some benefits
By processing the cutting of material at the same time by man and computer, our calculation saved almost 10% of the material.
Similarly, 1 to 2 blocks per campaign have been saved on profile rolling mills.
According to our analysis, a change in the technological procedures for wind turbine shaft melting has been proposed, which reduces from 19% below 1%..
The craftsman, when he repaired the family house with the help of our elaboration of the plan of division, spared two bars, originally not able to cut pieces of the whole material.